Piston Honda Orange Window
$

3.75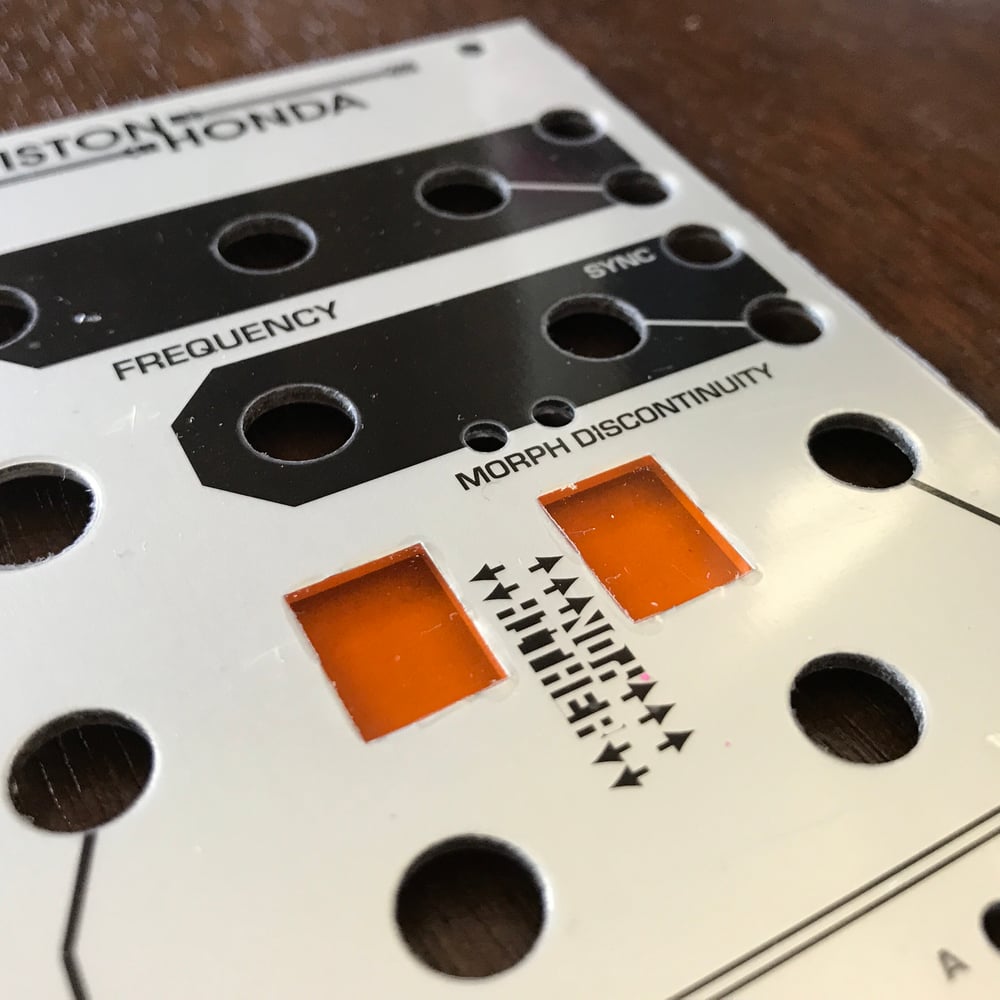 Manufactured acrylic window for Piston Honda. More durable than the original PVC film, protrudes through panel to give a finer appearance. This is a single piece that fits both windows. Faceplate not included.
Tools needed:
3/32" hex wrench (for faceplate standoff)
5/16" nut driver (for jack nuts)
7mm nut driver (for toggle switch nuts)
Cyanoacrylate super glue
Instructions:
1. Carefully remove faceplate using the hand tools. Note the location of each hardware piece so you may restore the module to its original condition afterwards.
2. Remove the old PVC window from the faceplate as well as any glue or plastic residue on the edges of the window hole.
3. Remove the protective paper from both sides of the new plastic window.
4. Apply two drops of the Super Glue to the "shelf" of the plastic window, taking care to not get the glue on the smooth surfaces on either side.
5. Push window into hole on faceplate. Confirm that the orientation is correct. Make sure glue does not escape onto the smooth surfaces, but ensure that it makes contact with the metal and plastic.
6. Let dry for 4 hours. Do not stack multiple glued faceplates together during the drying process.
7. Reattach faceplate to module.